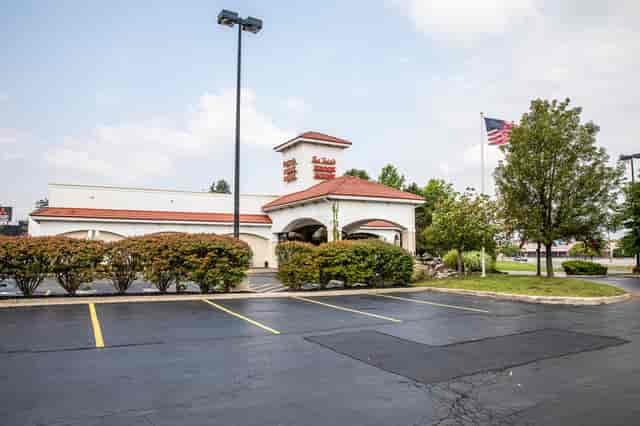 Our Story
a little bit about us
The Fedele Family Tradition
The Brook House has a rich history and tradition. It was built and is operated around Red Fedele's mission of offering "delicious home-style Italian-American food amid a comfortable casual setting." 

Our family tradition is expressed in everything we do to provide our customers the most satisfying and pleasurable dining experience. But, there's more to the philosophy than just a friendly smile or a warm handshake upon arrival. Much more. 

First you notice Red greeting guests when they walk in. Then he'll often make a special stop at your table to enthusiastically urge you to try one of the chef's brand new dishes. His personal attention permeates the atmosphere from the moment he takes a break as "host" to give your mother a quick peck on the cheek (just friendly of course…), extend a warm birthday wish to a family member, or shoots you a friendly nod, saying without words, "hello" from across the room. 

Italian cuisine has long been known as "comfort food" and the Fedele family has been cooking and serving it proudly for more than four decades. Recently, the Brook House took top honors in Wolff Publications' "Best of the Best" reader survey contest. It was honored with an award as the "Best Restaurant in Greece" as well as the "Best Italian Eatery." Many believe that the restaurant's success is due to the staff's ongoing dedication to excellence in fresh food, attention to customer service and an ongoing pursuit of consistency and innovation. Others say it's the teamwork and family commitment that is shared by Red and his family who are active members of the family business.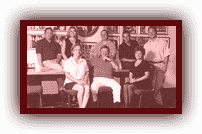 It's the Sauce!
Specialties of the house include Angelina Fedele's (Red's mom) family recipes that are the heart of the Brook House favorites… Fedele's Homemade Gnocchi, a hearty collection of pasta, potato and Ricotta cheese. Cooked al dente and covered with the family's best red sauce, there are several Gnocchi selections and the chefs are always ready to share new variations. Red's Famous Shrimp Fra Diavolo, Pan Seared Scallops, Veal French, Veal Parmigiana, and Veal à la Fedele are just a sampling of the wonderful dishes prepared daily.

The Brook House also offers an extensive selection of New York, California and imported wines as well as domestic and imported beers. And, for a refreshing treat, Italian Spumoni and Lemon Ice are just a few of the wonderful endings to a fabulous meal. 

The restaurant's decor has recently been re-decorated in bright, bold colors including dark greens and rich tones of burgundy and gold. There are also several large picture windows to make the atmosphere bright and sunny. Roomy booths outline the walls of the restaurant while dozens of tables fill two large dining rooms accommodating nearly 150 guests. In addition, you'll enjoy our "457 Colvin Street Room", an enclosed extension off the dining room named after Red's family home in Rochester, NY. It is designed to serve at least 90 guests. In Red's words, "We are always putting on another pot!" 

Another of our recent renovations includes a beautifully landscaped patio area that accommodates guests wishing to dine outdoors during the nice weather. Complete with a myriad of shrubs, flowers and a spectacular waterfall pond, you'll enjoy your meal outside in a whole new peaceful and tranquil atmosphere. 

During the holiday season, Red's daughter Christina spends extra time decorating with hundreds of twinkling lights, animated figures, and holiday decorations to add even more color and life to the already festive atmosphere.